We offer objective, detailed and clear advice to qualified, sophisticated, private equity clients. Our clients find our advice valuable based upon the insight we have gained over 25 years of successful experience in the field. During that period, we shepherded investments in individual private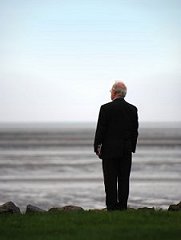 companies from raw start-ups through mezzanine level to final exit and liquidity. The contacts we have developed over the years provide a pipeline of new investment opportunities, whether in a private fund or an individual investment. We have organized aggregating funds that allow smaller clients to participate in the field with adequate diversification, through both venture and mezzanine funds and individual start-ups and recapitalizations. We have served as directors and investor representatives on individual boards and have engaged in due diligence and post-investment advice and counsel to management. We monitor, and on a quarterly basis, communicate the status and progress of each investment. We evaluate and recommend action for subsequent round offerings. We do not act as investment bankers; we provide clear, unconflicted advice to our clients.
We believe investment in private equity is like wildcatting for oil. It is impossible to predict the "fund maker" and to quantify all the risks. We believe that even with good due diligence, the odds of failure are high enough that we only serve clients who are willing to invest in a program that over a multi-year period will involve several individual ventures in high-opportunity industry sectors. All candidate investments must have a clear and strong competitive edge, a strong identified management team, and compatible third party co-investors. The co-investors must have enough financial capability to support the development program required to achieve cash flow breakeven or earlier benchmarks. We seek mezzanine-level returns for companies that are already revenue and near or at cash-flow positive status.  
As an advisor, we do not act as a custodian for our client investments or cash. Our fee structure is simple and we take no commissions or other transaction fees on any investment purchase.